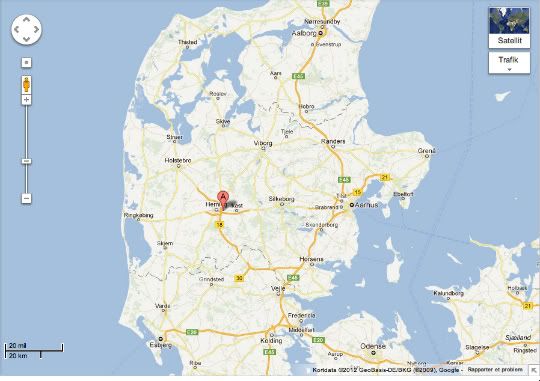 One of those rare occasions when I fly back home for a weekend to see go to a university open day in Herning!
I thought it might be a good idea to write a few woods about the Danish universities that I have visited?
I wouldn't exactly call these reviews like the English ones, merely thoughts.
TEKO is located in Herning in the part of Denmark called Jutland. My parents house is on Sealand.
It was all rather confusing at first, because I ended up at the wrong place to begin with. Have you noticed that I do that a lot?
When I finally sorted myself out we ended up in the right place with the BA students.
They have great facilities there, but Herning or more rightly TEKO is placed in the middle of nowhere. Although surrounded by lots of Danish culture centers. A rather big contrast to London or Manchester.
TEKO gave me a good impression by the end of it, although I'm skeptical about the course being in two parts, part one equals two years equals no BA, part two equals an additional one and half year equals "top-up" BA - if that makes sense.
Oh and they also have really good opportunities to live in the student village, which is really close! What is great about the student housing is that they are great mini houses! Its amazing what you can get for your money compared to the UK! So if you want somewhere nice to live go to Herning!